Volunteers / Chaperones / Employees
Volunteers / Chaperones / Employees application enclosed:
Application found below the screening information.

Welcome to the application phase of being part of our network!
Important background check information on all our employees, volunteers and chaperones who will come in contact with children who have disabilities, under age children of 18 years of age, handicapped and elderly adults with disabilities.

Typically, when background "screening" is discussed, the focus is on the use of information from criminal history records (ie, FBI fingerprint checks). It is important to recognize, however, that many other practices can weed out potentially abusive workers and volunteers. These range from standard interviewing and reference checking to more complex and controversial procedures such as screening against child abuse, reviewing dependent adult abuse and sex offender registries, psychological testing, drug testing, and home visits. (Not all of these practices can be undertaken in all States, however. The discussion of the legal framework below provides additional information on these practices.

Types of Background Screening Mechanisms:
Basic Screening Practices, Employment reference checks, Personal reference checks, Personal interviews, Confirmation of education, Written application, On-the-job observation.

Frequently Used Practices:
Local criminal record check, State criminal record check, FBI criminal record check,
State central child/dependent adult abuse registry check, Public Sex offender registry check,
Nurse's aide registry record check, motor vehicle record check,
Professional disciplinary board background check.

Infrequently Used Practices:
Alcohol/drug testing, Psychological testing, Mental illness/psychiatric history check, Home visits,
Applicants who are seeking a position to work or volunteer with children, the elderly, or individuals with disabilities should be screened at a basic level.
Basic screening includes:
A comprehensive application form with a signed statement,
A thorough personal interview that examines an applicant's past employment or volunteer experience and explores other indicators of potential problem behavior,
Reference checks with past employers (or appropriate reference checks for volunteers and young adults and personal contacts),
Each applicant's references should be checked completely. In addition, a confirmation education status may be appropriate,
Additional screening practices may also be warranted,

We will do a comprehensive back ground check and we will go through the local, tribunal, state and Federal Databases for public record is obtained. Any applicant who is in the sex offender data base or had a 1, 2, 3 Felony conviction will automatically be disqualified,
Our requirements are strict in nature because at different events we will be working with a third party group who requires background checks. We follow the state of Florida and Federal guidelines. Thank you for applying. Please hit the employment button, volunteer button or the chaperone button fill out the application and become a partner in helping us create a work free environment.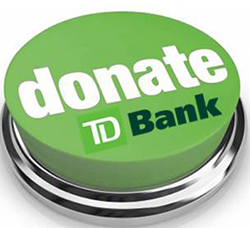 Thank you,
Your Dreamwish Seven Team - founder@aecdf.org
Click Here to Complete Our Form