Dreamwish Hotline for Crisis Intervention
Dreamwish Hotline and Children Intervention program when losing a parent in the name of Freedom!
Meeting Congress Unmet needs.
Developing and Introducing the First Administrative Center for the children who are experiencing PTSD!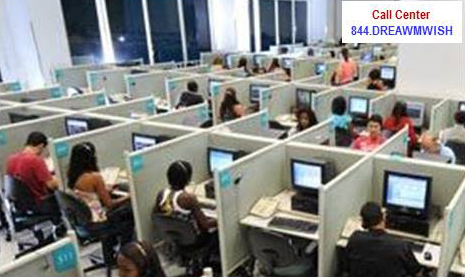 "For the Children and Family members of a Fallen and/or Injured Hero".
The Child (ren's) Families can use a helping hand from an ANGEL.
Wounded Veterans from all branches and have served their communities and country with honor!
We are devoted to the children and families of a fallen and/or injured Firefighter's, EMT's/Paramedic's, First Responder's, Police Officer's and U. S. Armed Forces. Their parents serve our communities and/or our country and they are American Heroes.
The public as a whole are deeply grateful for the men and women who serve their country and community by saving lives and protecting property. Our programs will provide the child of a fallen hero a comprehensive support network with a particular focus on those heroes who have a critically ill or special needs child (ren).
Our scope and vision deals with P.T.S.D. through the eyes of a child of a fallen hero! We plan to develop chapters nationwide in an effort to provide a network of specialists dealing with P.T.S.D. in adolescents. Our all-inclusive support network is a system within a system that will bond children together to meet and understand their duty and responsibility not only to their family, but honoring their parent who made the ultimate sacrifice in the name of FREEDOM.
Every child regardless of their family or ethnic background goes through signs and symptoms of P.T.S.D. when a parent dies in combat or protecting and serving the citizens of their community. A child is special and they do not know how to deal with the coping mechanisms of losing a parent. Many children are confused, angry and beyond reproach. In some instances behavior pattern has changed with catastrophic results. The children are our leaders of tomorrow and we ask friends, family and parents to recognize the signs and symptoms. The number one cause of death in a child with P.T.S.D. is suicide, drug overdose and/or withdrawn from society. How can we stop this horrific event?
Let me walk you through the process. I have been their 42 years in the fire service and behind the scene as a professional firefighter, administrator, director, author and fire commissioner of American Eagle Fire Rescue Division. Does it get any easier; No! Do you live with the hurt? Yes! Do you seek help? Yes, because I have been there. I have lost three Paramedic partners over the years one who died in the line of duty when a building collapsed on top of them. I have responded to children and adults alike who have died in a child's arms and worst of all responded to children who committed suicide by hanging or shooting themselves? Why I ask? So senseless!
Other programs we have created are to help the Emergency Responders and U. S. Military personnel and their families!
* Introducing the first Emergency Response Assistance Programs that responds to a family in need after a state of Emergency.
* We plan to develop chapter locations nationwide in an effort to provide a network of specialists who can deliver quality programs to the children of a fallen hero.
* Our programs meet and exceed the US Congress UNMET NEEDS in an all-inclusive format. We support the first responders and U. S. Military personnel and their families 100%.
* The Fallen Hero Dreamwish Get-a-Way Vacations for the child (ren's) families whose parent succumbed to their injuries in the name of FREEDOM. These trips are gifts to the child and family who were left behind.
* The trip is for one week all expenses paid either to Central Florida or the Great Smoky Mountains. Paris, France get-a-way vacation are for our International Countries we support.
* Medical and Education - Helping the child and families in need. Meeting there needs through our Mutual Financial Group.
* Needs Assistance with programs meeting the family or child(ren's) needs after a American Fallen Hero surcumbes to their injuries while in the line of duty.
* Our Foundation gives back to seven different Resource Programs.
* When a family of a fallen hero are chosen for a Night out Campaign we spring into action.
* Our chaperones will escort the family to an event in their community honoring the children of a fallen hero and their family. We can make this happen.
* Fallen/Injured Child (ren) of a fallen hero outreach assistance HOTLINE!
* Telephone: 1.844.Dreamwish
Nonprofit Number (CH - 44431)

Donate today for as low as $.60 per day or $18.00 a month. By giving your donation will help a special child in need. Thank you for your donations.
email address - founder@aecdf.org
email address - PTSD@aecdf.org