About Our Founder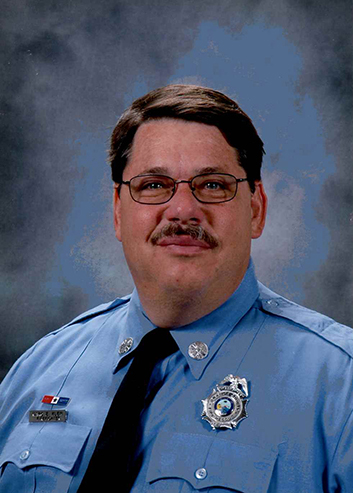 The DREAMWISH SEVEN would like to welcome you to the American Eagle Children Dreamwish Foundation, Incorporated. We are a certified nonprofit organization based in the state of Florida since February of 2013. (CH - 44431) We went national on January 01, 2017 and with our new partnerships we will be global. Our goal is to complete the nationwide campaign by helping our fellow heroes and their children. On behalf of the DREAMWISH SEVEN TEAM members we would like to introduce the CEO, President and Founder.

Mr. Marc E. Klein.

The special needs, critically ill, little people and the children of a fallen hero are our primary motivation. Their parents took an oath and although the parent may not be there anymore, that oath shouldn't simply vanish. The DREAMWISH SEVEN TEAM who works for the American Eagle Children's Dreamwish Foundation, Incorporated, took an oath and turned it into a PROMISE. While we cannot bring back their dear loved one, we can assist in making their dreams a reality. We are here to be that buffer and insure each and every child that their parent's oath wasn't made in vain.

Our task and commitment is in front of you. As a first responder for forty-two (42) years Mr. Klein has been there!
Marc would like to share this story with you. How and why American Eagle Children Dreamwish Foundation, Incorporation was formed. A brother firefighter died in the line of duty and Marc witnessed first-hand how a spouse was left behind. When a public servant succumbed to their injuries in the performance of their oath we assume our families will be taken care of after they are buried and gone by the department and they will not be forgotten. I witnessed this first hand over and over again the department over time fades away and so does the support. Usually around the 30th day or so the friends stop calling and coming by to visit.
Where Do I Turn - Benefits I am Entitled to... I wrote a Firefighters, Police Officers, First Responders, and U. S. Military text/workbook called Where Do I Turn - Benefits I am Entitled to... Marc wrote this benefit book in 1984, and today the benefits you had in 1984 are the benefits you can turn to in time of need or when death arise. Most of the time the family would need more financial benefits as the public servant grows within his employment so they would need to update the information in Where Do I Turn - Benefits I am Entitled to... and when the time of a fallen hero dies the spouse would know exactly Where Do I Turn - Benefits I am Entitled to...
The true meaning of this nonprofit came directly from knowing approximately 12,500 children were left behind since September 11, 2001.
A new entity was created. Why and how American Eagle Fire Rescue Division was formed. History unfolds in front of your eyes! Over the years I was a Firefighter/Training/Safety Officer/Lieutenant and attached to Task Force Four when Hurricane Charlie blew through Central Florida. Hurricane Charlie left a path of destruction costing the tax payers over 15+Billion dollars to fix the damage during his path. The loss of life in the state of Florida was 12. No first responders or task force four team members were allowed to go home after Hurricane Charlie blew through, nor was the fire department going to send anyone to the firefighter's home to check on their families. The AOC Chief informed all of us that we took the oath office to protect and serve our community.
The AOC Chief advised the Task Force Four emergency responders of the dangers and asked if anyone wanted to leave then they would be fired on the spot. No one took his offer. However, I was relieved of duty 34 hours later. When I arrived home I noticed his wife, children and home were safe. Marc stated that his wife friend's home was totally destroyed and they were trapped in their home for hours. Marc's family was in there home and had little to no damage to our home. There friends home were less than a mile away and their home collapsed.
The oath that we swore to is a promise to a spouse of a fallen American Hero and their families.
When a Firefighter, EMT/Paramedic, First Responder, Police Officer or U. S. Military personnel succumbs to their injuries while in the line of duty, our volunteers and chaperones will notify us through our HOTLINE network. (1-844 DREAMWIsh) We are extending our network to create a Crisis Management Youth Program dealing with PTSD and a mentoring program to consult with the families of our emergency responders known as our American Heroes.
Effective September 25, 2016, we have incorporated a new division in the state of Florida. This division will impact our organization and all front line emergency responders. Please allow us to introduce our new vision and division. We are excited to be the first private emergency response division in the state of Florida. We designed a program to respond and meet the needs of the United States Congress Unmet Needs.
Our program was developed to respond to the home of our first responders after a declared state of Emergency. The emergency responders are serving their community or country, our job is to serve the front line emergency responders and/or US Armed Forces personnel some 10,000 miles away by checking on their homes, families and then moving the family from harm's way if the situation arises and allows us to do so in a safe and effective environment. To view the letter Mr. Klein wrote to the state of Florida please go to our more button, then click on the American Eagle Fire Rescue Division.
Sincerely,
Marc E. Klein, CEO/President/Founder
The DREAMWISH SEVEN TEAM
Founders email address - founder@aecdf.org